Starter Package and Pilot
We understand that money is tight, but still you need to do something to reduce your costs. ATS now offer you the ability to prove the benefits of ATS Intelligence by running a starter package or a pilot at minimal cost. We supply the solution and training to launch your application ASAP. Even with ATS Intelligence running on a single machine you can still collect data from multiple machines.
This solution can work either on a standalone PC or linked up to your existing SQL Server over a network.
Reports can be viewed anywhere using a web browser and can even be exported as a PDF or Excel spreadsheet showing you the flexibility you'd have with a full license.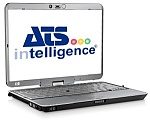 Starter Package:
1 ATS Intelligence Data Collector license
1 ATS Intelligence Core (Cockpit, Security Manager and database)
1 ATS Intelligence Reporting license
1 Set of standard user screens (no Form Composer)
2 Days of onsite training and launch support
Travel expenses (except certain areas near our offices)
1 Year SMA

Price: 15 000 USD

Contact us to kickoff your project right away.