Reporting
View Reports Online.
Reports are viewed using
ATS Advanced Reporting Services
that comes included with ATS Intelligence. It allows real-time OEE data to be viewed in various charts and tables. You can even export reports to spreadsheets and PDFs.
Accessible Anywhere
The web-based reports can be viewed anywhere in the world using a web browser running on secure connections. This allows management to monitor performance even while on the road.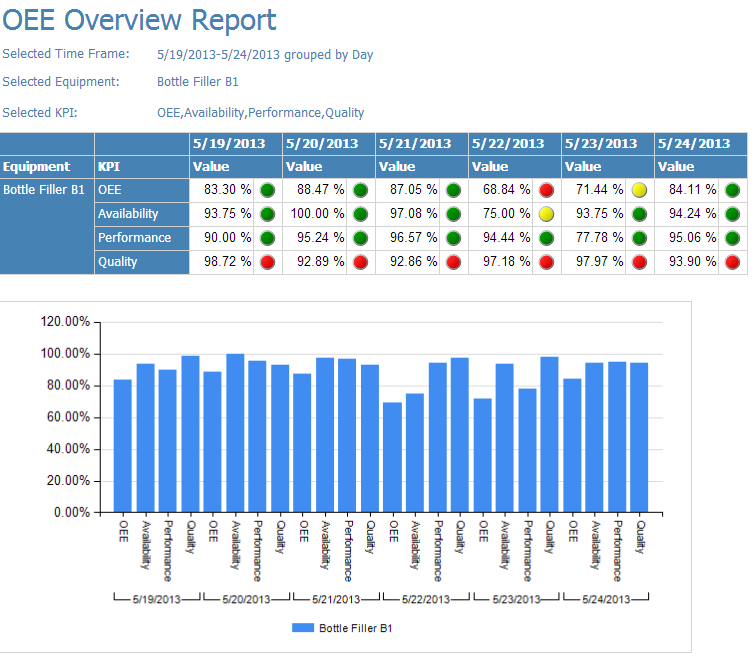 Automated Report Generation
Another useful feature of the reporting in ATS Intelligence is the ability to schedule up-to-the-minute reports to be sent to the relevant people at regular intervals automatically. Do you need that report on your desk first thing Monday morning? It'll be there.
Custom Reports
The strength of ATS
Advanced Reporting Services
lies in giving you the ability to create completely custom reports. Creating custom reports in-house saves you both time and money. It takes advantage of Microsoft's SQL Server Reporting Services (SSRS) technologies to leverage the power of your quality data to new heights.