Form Composer
Customize Data Collect screens.
ATS Intelligence Form Composer allows administrators to design the screens as required by adding, moving and resizing components. Each workstation can then be assigned a different set of screens. The designer is able to move, resize and remove different controls (such as buttons, images and labels) and define actions based on user interaction.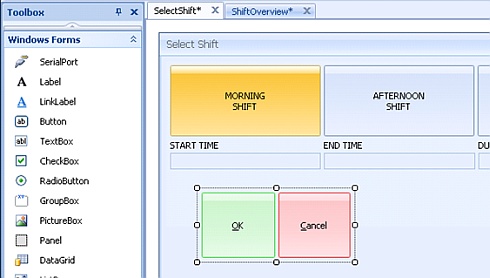 This flexibility also allows you to use different data collection platforms as needs dictate in your facility. You can design a different set of screens for each device and assign them directly to each terminal.
ATS Intelligence Form Composer also allows you to assign custom code to certain events such as clicking a button or performing an action on screen. This gives the customer the freedom to unleash the full potential of all of the available data within the company.