An OEE Solution for the Manufacturing and Process Industries
A simple solution to meet your OEE (Overall Equipment Effectiveness) requirements
ATS Intelligence allows you to collect the data you need to calculate and report the OEE within your manufacturing process.
Data can either be collected automatically from the production line via OPC and XML files or it can be entered manually on a networked or standalone device.
You only collect the information you need and, in return, you get a quick and clear presentation of the OEE for everything from a single piece of equipment to a whole plant.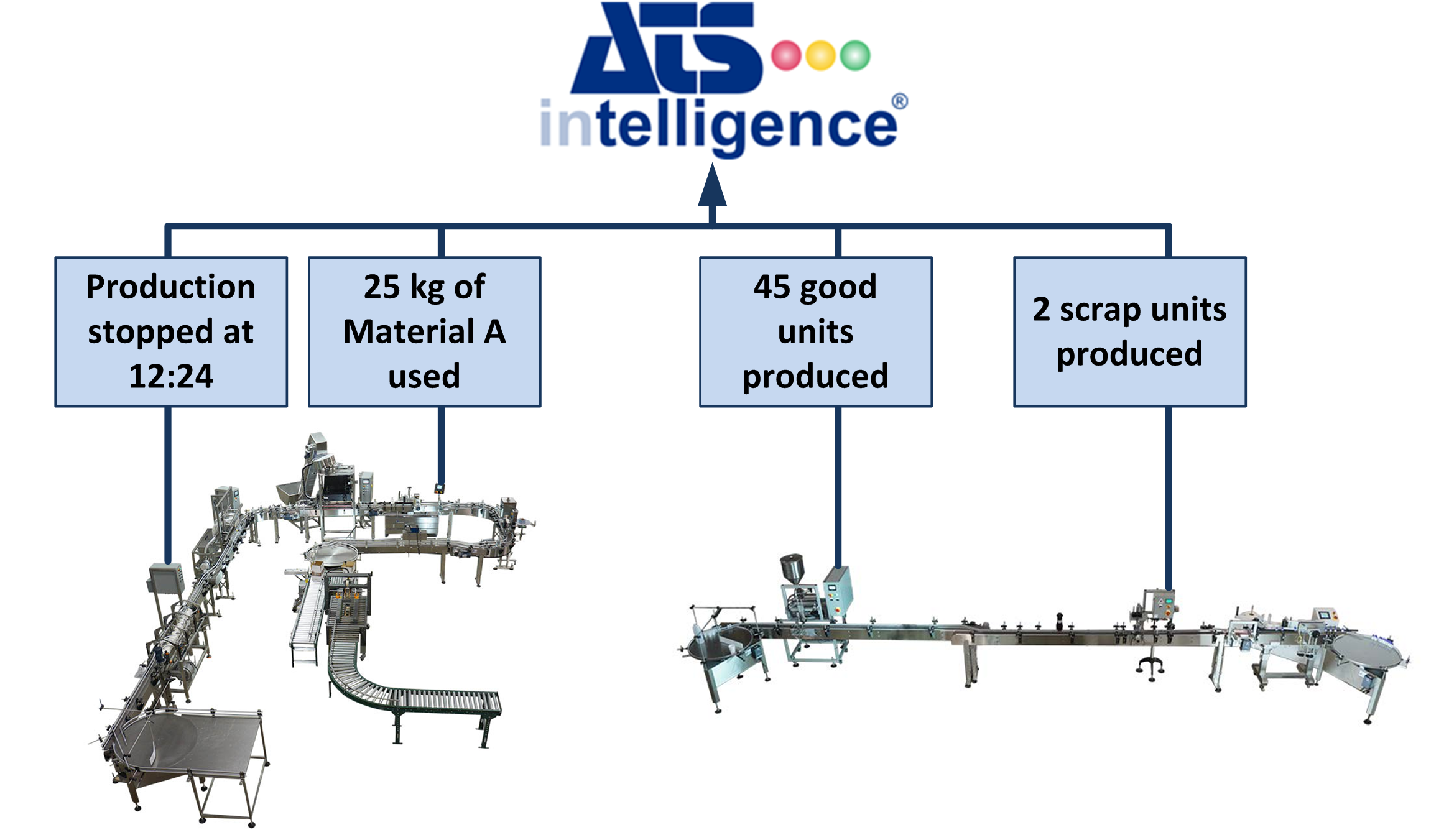 Why Use Manufacturing Intelligence?
Manufacturing intelligence and the calculation of metrics are playing an ever increasing part in the performance of manufacturing companies.
The availability of production data is critical to the decision-making process. This is an area in which companies that do not have a standardised KPI framework in place need to invest.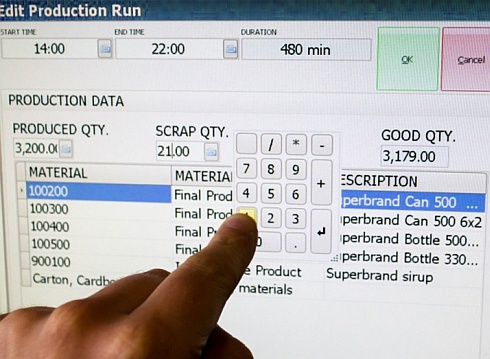 Collect Essential Data
ATS Intelligence enables you to collect and analyse the following data:
The amount of material or product being manufactured.
The machine or process manufacturing the product.
The equipment's optimum rate of production for each material.
The breakdown of reasons that reduce the total available time to the actual running time for a piece of equipment.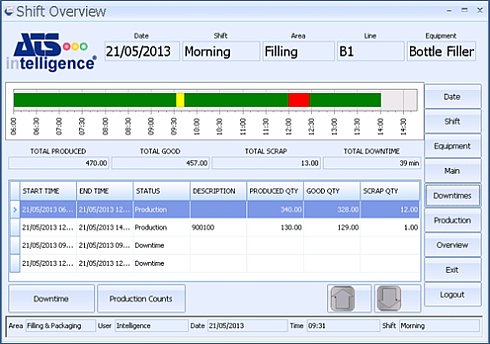 Global Reporting
Using
ATS Reporting Services
, the details and nuances of all the information gathered can be explored from anywhere on the planet. With secure access to the report website no additional software is required on the machine on which you view the reports.
This powerful tool will allow you to view the OEE of everything from an individual machine to an entire plant using fully customizable reports that can be created and modified in-house.
Easy Configuration and Setup
Setting up your system to record production and downtime couldn't be simpler. ATS Intelligence ? Cockpit allows you to enter all the details you need to get started.
Once you've entered the details you can quickly get underway recording your OEEs either automatically or manually.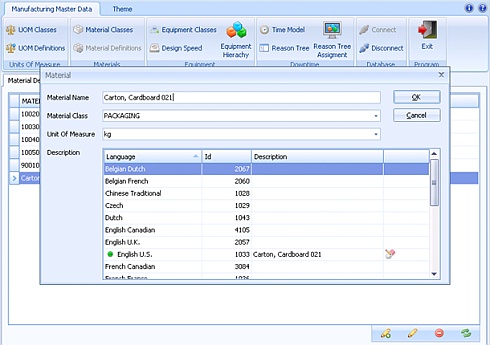 Create Unique Screen Layouts
Different workstations may have different requirements. This could be dependent upon screen size, lighting, or requests from the operators.
Administrators can design the screens as required by adding, moving and resizing components.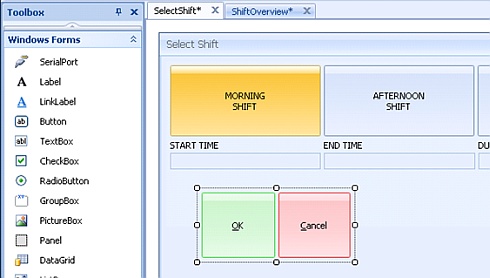 Work in Multiple Languages
The language displayed at each station is tied to the current user, so that employees who speak different languages can operate efficiently throughout a facility.
Data Entry in a Few Clicks
The simple user interface will allow you to gather data from several machines simultaneously. Storing the information directly in a central database, this paperless method reduces the chances of lost or misinterpreted data.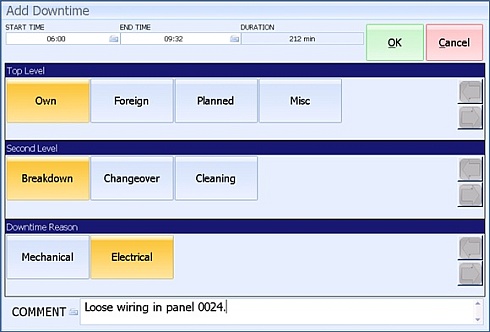 Minimal Training Requirements
ATS Intelligence focuses on your core goal (collecting and reporting on OEE) and doesn't get side-tracked by functionality that won't be a financial benefit to you. Following this principle has allowed us to create a straight forward, intuitive product that can be learnt in a short amount of time.
Go to top of page
ATS Intelligence Modules: